When determining the best day and time to send a marketing email, there are some reliable stats you can use. For example, there's solid evidence that emails sent on Saturday or Sunday will not perform as well as those sent on weekdays, with Tuesday standing out as the best day to send emails. The time of day matters too; data indicates that emails sent between 10 AM and 2 PM will get the best results.
6 Tips to Optimize Your Email Marketing Campaigns
Digital marketing has practically erased traditional forms of customer outreach. There may be a farm supply store somewhere that still sends out fliers and converts prospects standing around a cracker barrel, but the rest of us attract and groom buyers online, convert them into customers online, and keep them engaged online.
Both approaches can get incredible results, increasing customer interactions and creating a lasting stream of conversions. They allow for highly targeted outreach, and in the case of email newsletters, recipients opt-in to get the content, so they're more qualified than prospects you engage with using other marketing channels.
Let's ease into the topic with a quick review of email marketing best practices. This information might help refresh your memory about email marketing basics and it will lay the groundwork for the campaign tuning tactics that we'll address later.
A Quick Review of Email Marketing Best Practices
Use an Email Marketing Service
When your newsletter is up and running, you may be sending content to thousands of recipients on a weekly basis. Manually executing that task is out of the question, and, while using email marketing software like Active Campaign is an option, the required man-hours and in-house expertise make that option less than ideal. An email marketing service is most of the time the best choice. There are many providers to choose from, including popular options like MailChimp and Constant Contact. Such easy-to-use, cloud-based services will help you administer email lists, schedule the bulk sending of email, create forms, and manage responses, plus you'll have access to analytics that will help you track the performance of your campaigns.
Send Content Your Audience Wants
The content you send to your email subscribers can't just be in the ballpark of what they're interested in, it has to be hyper-relevant. But relevance is in the eye of the beholder. That's a fancy way of saying different people like different things. The people you want to engage with, your prospects, have specific preferences that drive their behavior. The key to sending them content they'll find relevant is to learn everything you can about them, which involves establishing the audience's demographics, figuring out what that demographic group is into, and tailoring your content for that group.
In email marketing, there's a huge emphasis put on getting your email opened and read. It's why we test subject lines, fine-tune message content, and track email open rates as a metric. Another thing that gets a lot of attention is the click rate—how many times the recipient clicks from the email into your landing page. Those are crucial factors in email marketing, but they're a couple of steps removed from the end game—conversion. Ultimately, you want the recipient to respond to your CTA. Make your message short, your landing page campaign-specific, and your CTA obvious.
Make Your Email Visually Interesting
It's crucial to capture the attention of your subscribers the moment they open your email. Luckily, email allows you to take advantage of all the design capabilities of HTML. That's why most of the marketing email we get looks more like a web page than an email. Optimized with background images, custom fonts, eye-catching graphics, and other forms of rich content, your email can be just as visually interesting as your landing page and the rest of your site. In fact, having a common look and feel to your email and website adds continuity, creating a better user experience.
Be GDPR Compliant
If your marketing email will serve anyone in the EU, it must be GDPR compliant. The GDPR, or General Data Protection Regulation, is a government regulation that requires that websites servicing the EU be secure and follow prescribed 'data privacy breach' protocols. If you send newsletters or any other marketing email to an EU audience, you need to ensure you're GDPR compliant, which means having a comprehensive privacy policy and being able to prove you have user consent to send the email. There are several other GDPR requirements, so if you market to the EU, be sure you know and follow all the rules.
Even if you have a few successful campaigns under your belt, it never hurts to review email marketing fundamentals like these. It can help keep your focus where it should be, plus, adhering to these practices can be considered a prerequisite for the optimization techniques we'll go over next.
8 email optimization strategies and companies who use them
The success of email marketing depends on a particular series of events taking place. Someone must see your email and be enticed to open it. Then they must click through its links, land on your website, and ultimately complete a call to action. You'll have a higher chance of this happening if you employ these eight email optimization strategies used by businesses.
1. Create eye-catching subject lines.
Your subject line is the first thing people see before accessing your email's content. It needs to catch readers' attentions and compel them to open the email for more information. This first step is key to setting your campaign up for success.
Optimized subject lines are relevant to your prospects' needs. Use a subject line that delivers relief from readers' concerns. Tailor subject lines with your recipient's company name and show that you have solutions for their specific issues. Incorporate actionable language to encourage readers to open the email.
Craft and fabric retailer Jo-Ann Stores uses subject lines effectively in their email marketing. They create a sense of urgency with "Today Only" and use enticing wording to make readers wonder what the "Big Savings" could be.
2. Evaluate the sender name.
Pay attention to the name from which your emails are being sent. Like a subject line, a "From" name can influence whether a reader opens your email. Emails that appear to be coming from an untrustworthy source won't be read.
If the sender is an instantly recognizable person, then it makes sense for their name to be in an email's "From" field. Otherwise, it might be more effective to create exclusive campaign names, like the Home Depot Garden Club. They're using their company name, but specify a subculture within their brand. This gives recipients a feeling of exclusivity.
3. Develop personalized messaging.
One of the benefits of email marketing is that it enables you to customize content. Emails that include a customer's first name in the subject line have a higher click-through rate than those that don't. The more emails are opened, the more information you can learn about your audience. This allows you to discover their needs and helps to develop strong relationships.
Emails can also be personalized with demographic and behavioral information about your audience. Include details like their corporate title or products they've viewed on your site. LinkedIn uses this strategy in their emails. Messages recap recent user activity and remind readers about services they may be interested in, all while building customer loyalty.
4. Write compelling content.
Once you've convinced someone to open your email, the next critical piece of your campaign is content. Information should be concise, clear, and relevant. Explain what you have to offer and why your audience should be interested. Avoid overwhelming readers with exhaustive copy. Break up lengthy text with short paragraphs, bullet points, and appealing graphics. Seventy-five percent of content marketers experience higher ROI when visuals appear in their content.
Barnes & Noble does a great job of this with their campaigns. They present a large amount of valuable information in manageable, bite-sized pieces. Bullet points make content clear and easy to read. Color blocks help separate information topics and graphic icons add visual interest.
5. Provide clear CTAs.
The ultimate goal of your email marketing campaign is to direct readers to your website and shift them from a click to a conversion. The way to do this is through your CTA. First, determine what you want to achieve with your readers. Then, create a prominent and colorful CTA button, banner, or link. Make them eye catching to draw attention. Helzberg Diamonds reported a 26% increase in clicks by incorporating an arrow icon in their CTA buttons.
Post a CTA on the top half of your message, where it's sure to be seen. Then, post more CTA options throughout your email that all lead to the same site. This gives readers more opportunities to find their way to your landing page. Consider using action words like "Click here" to direct your readers and create a sense of urgency. CTAs are the gateway to conversions. Consider them carefully.
Wrap up
The top drag and drop Rip Curl, Australia's leading surf brand, uses dynamic content to drive conversions.
Info for your inbox
This blog provides general information and discussion about email marketing and related subjects. The content provided in this blog ("Content"), should not be construed as and is not intended to constitute financial, legal or tax advice. You should seek the advice of professionals prior to acting upon any information contained in the Content. All Content is provided strictly "as is" and we make no warranty or representation of any kind regarding the Content.
9) Mobile Optimization
Why It's Important:
How to Optimize:
Design your emails to adapt to whatever device your readers are on. Use mobile-optimized templates for building your emails, and optimize for the best mobile user experience possible. That way you don't miss a chance to convert a lead just because they're on one type of device instead of another.
A lot of marketers tend to get overwhelmed when it comes to email optimization, but the truth is that it really doesn't have to be that hard! As long as you know what elements to pay attention to and how to optimize them, you'll be on track to increase your clickthrough rates and conversion rates in no time.
Sources:
https://www.hostpapa.com/blog/email/6-tips-to-optimize-your-email-marketing-campaigns/
https://www.campaignmonitor.com/blog/email-marketing/8-email-optimization-strategies-used-by-well-known-businesses/
https://blog.hubspot.com/marketing/9-components-optimized-marketing-emails-ht
Email optimization
But if you're responsible for maintaining the day-to-day details of your company's email marketing program, you may feel like there are so many elements to keep track of to get your email program just right.
5 Email Marketing Optimizations That Have Nothing to Do with Subject Lines
1. Set realistic expectations
Failure is only failure if you believe it is. Those big improvements you once saw? They may not be as common because you've covered most of the email optimization bases by now. Click-through rates plateau. It's natural. If your expectations are that at some point, everybody's going to click through your email, you need a goal adjustment. You need something more realistic.
What you'll find when you click through to these blog posts is that optimizers only discovered a valuable fix after they dug into their data, after they interviewed customers, after they read through case studies — but the post doesn't emphasize that. You have to connect all the dots.
And when you start looking at these posts through the lens of a skeptic, you'll find smoke and mirrors everywhere. Posts you once thought were about the best button color are revealed for what they truly are: clickbait. Does a red button really convert higher than a green one, or does it only convert higher because it stands out more than a green button on a green background?
These are things that blog writers routinely underemphasize because it's not as alluring as the alternative. Everybody wants a quick and easy fix — to think that red is a better button color than green instead of the truth: optimization is the result of a detailed and tedious process. And so the writers write it, and the readers believe it because they want to.
2. Stop testing randomly
Ask yourself, was your last attempt at optimization something you cooked up from nowhere? Was it a tactic that boosted revenue for somebody else? Here's the problem with both those scenarios: You might be trying to fix something that's working just fine compared to other parts of your funnel.
For example, a common focus of email marketing optimizations is subject lines. They're easy to test, they're fun to come up with compared to a lot of other optimizations, and they're fun to read about. So they get a lot more attention than case studies on, say, targeting, inboxing, or onboarding sequences.
Your business is unique. Its challenges are unique too. And these are both foundations of your testing strategy. To disregard them would mean ignoring the most important step of testing: discovering a reason to test.
Without a reason to test, you're like a detective trying to solve a crime that you can't confirm was committed. If somebody says "My house has been robbed," the first step to solving the crime is to ensure the house was robbed before you go hunting for a suspect.
Similarly, when somebody says "We've got to test email subject lines," your first question should be, "Why've we got to test email subject lines?" And if they can't provide evidence that email subject lines are underperforming, then you shouldn't focus your efforts on subject line testing at this point.
Optimization is about improvement. If you're making improvements to your email marketing, you should be fixing what needs fixing first. Take care of glaring holes in your email marketing strategy. Review the data you have. Talk to your customers. If you keep hearing "I don't click through because your subject lines are boring," then you have a basis for testing subject lines. However, if you keep hearing "I don't click through because I never opted into your email list," then you shouldn't be testing subject lines. You should be looking at the way you got these email addresses.
3. Round up the usual suspects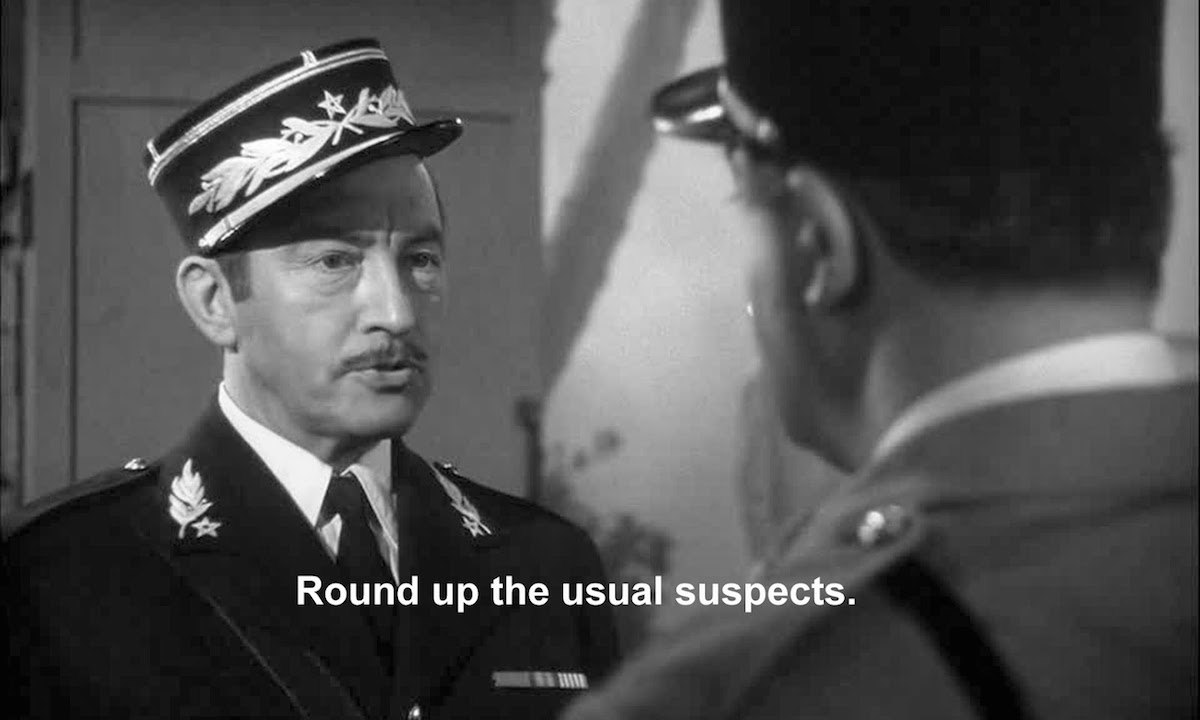 These are just a handful of things other than subject lines that could be impacting open rates. And this process isn't strictly limited to open rates. Click-through rate, conversion rate — every metric is impacted by a number of different campaign elements. Consider all culprits before you start fixing the wrong problem.
4. Stop neglecting the most important part of the campaign
Sending emails that contain offers is similar to creating ad campaigns. And just like advertisers do, many email marketers forget the ultimate goal of an email in the first place: to generate a lead or sale.
So what ends up happening is subject lines are perfected and email copy is written and rewritten, 25 different CTAs are tested, but there's little thought put into the page that visitors are directed to once they click through. Take this email, for example: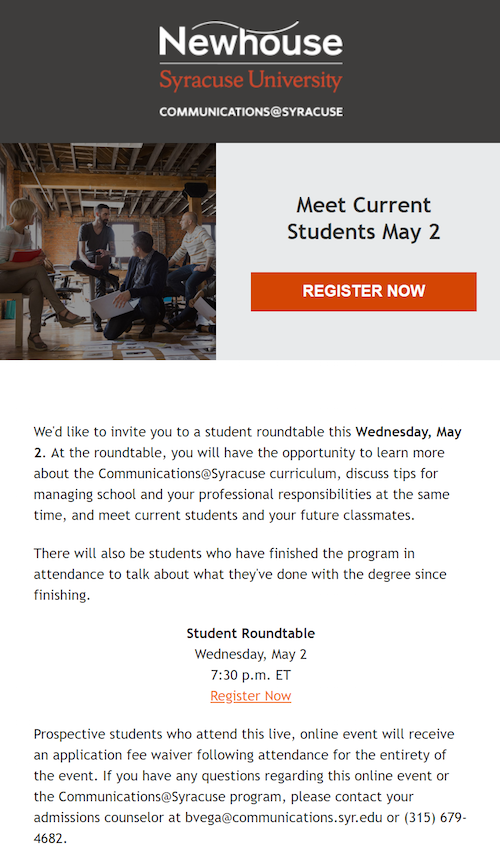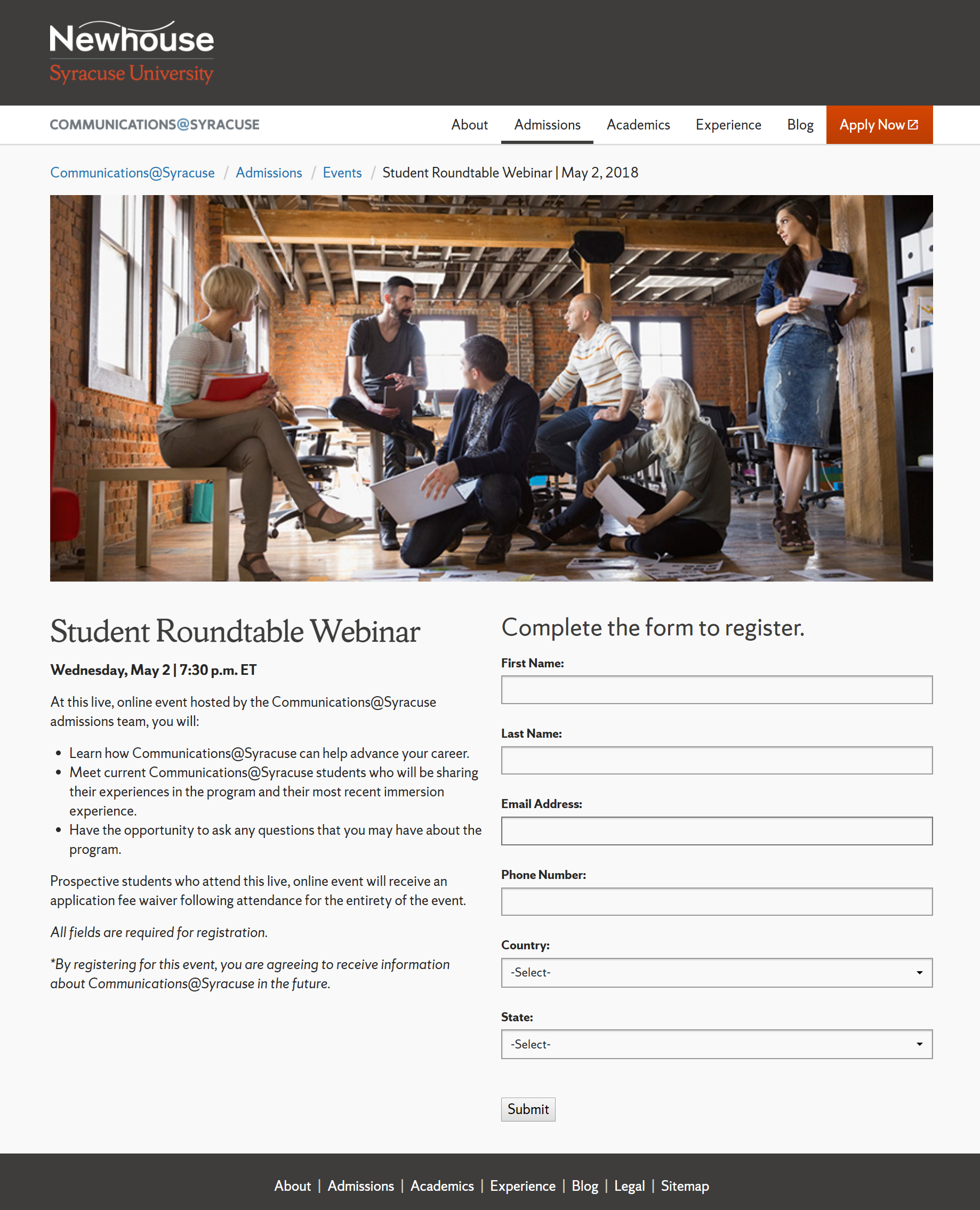 Table of Contents
1. Email list
The success of your email marketing strategy depends, first and foremost, on the strategies you choose to get more people to sign up. Unfortunately, there are a lot of mistakes marketers might not realize they are making, as well as important practices teams don't know about.
Buying third-party subscriber lists or signing readers up without their consent. Putting people into the subscriber base without asking for permission leads to disastrous consequences – low email deliverability, sinking sender reputation, and penalties for privacy laws non-compliance. Even if a reader will not block your letters, in most cases, they will be reluctant to open and engage with your emails – so you wouldn't be making the most out of email marketing.
No "unsubscribe" box or a long opt-out mechanism. Since marketers work so hard to build email lists, we want as many people to stay on it as possible. That's why a lot of teams look for creative ways to hide the "Unsubscribe" button – an absolute no-go in email marketing. If a reader wants to opt-out of the list, a marketer should let him do it. Otherwise, unengaged subscribers will start flagging your messages as spam, destroying the ESP's trust in the sender.
2. Subject line
An email subject line is important since it gives a reader a snapshot of what an email is like. Since marketers often feel pressured to stand out among other emails in a reader's inbox, they use a lot of creative tools and practices to come up with creative subject lines.
Optimize subject lines for mobile – avoid using characters that are not readable for smartphones, put important words closer to the beginning in case the rest gets cut out.
Use common interests or references. For example, if you and the reader visited the same conferences, definitely mention it in the subject line.
Personalize the subject line (but go beyond the first-name basis). For instance, if you know which blog posts or website pages a reader visited, including it in the subject line is a good idea.
Stick to lower-case letters. One of the main objectives of a subject line is to make a marketing email blend in with personal messages. With that in mind, aim to avoid using words, or symbols you wouldn't use when writing personal or work-related emails. In most cases, we don't write our peers in ALL CAPS, so stick to all lower-case instead.
3. Device friendliness
Mobile devices lead the way in email opens. That's why mobile-first thinking in email marketing is no longer optional. Achieving mobile-friendliness is a crucial goal for marketers – let's take a look at the mistakes teams make when designing email layouts, as well as the ways to successfully optimize your letter design.
Not using standard formats for images and videos. As of 2020, the recommended file types for JPEG embedded pictures and MPEG-4 for videos. Adding files in different formats blows out the size of the email and slows loading down, making the message harder to read on smartphones.
Small font size and hard-to-read typography. Since smartphone screens are small, marketers need to adjust the font size. Statistically, using simple Sans Serif fonts and choosing 14px as the font size is the best bet for mobile-friendly email campaigns.
Poor formatting. Text-heavy emails are not easy to read on mobile devices – that's why designers need to structure sentences in small paragraphs, as well as add bullet points. Make sure there's enough white space surrounding links in the email – the clicking precision on mobile is lower than that on desktop.
4. Images
Using heavy images. Emails that feature pictures heavier than 1MB consume too much bandwidth and are next-to-impossible to read on mobile devices.
Too large or too small dimensions. Setting the image size manually often does your emails more harm than good. When a picture is too small, it'll look grainy. The images that are too large block the copy and stick out of the layout. The practice most marketers use to avoid dimension issues is keeping the default size letting the ESP optimize the visual automatically.
Forgetting to add alt tags. Marketers should remember that email readers don't always have access to a high-speed internet connection. If the network is slow, in most cases, they will not be able to see images. Writing alt-tags for each picture is a way to help subscribers with low-quality connection understand what's in the frame.
5. Email Copy
There is a lot of room for optimization in the email copy. Let's take a look at the mistakes you should avoid making when working on email campaign content and the ways to help your words carry meaning and value.
6. Deliverability
7. Rendering
Unfortunately, few email marketers keep a careful eye for pointing out rendering issues – broken links, display blunders, and others. However, not troubleshooting rendering leads to higher bounce rates and reduces sender credibility.
Conclusion
The good news is if you break email optimization down into steps and clear actions, improving the quality of your email list and content becomes much easier. As long as you are not afraid to take your time and follow best practices, you'll definitely create a no-fail email marketing campaign.
And in order to be super successful in putting these best practices into action, you need an email marketing software which is easy to use and affordable, and well, affordable. We recommend SendX, which comes with a 14-day free trial, and no credit card is required.
There are different ways to approach email optimization – from A/B testing subject lines and content to creating multi-step email sequences that turn readers into leads. But it is up to you to create a unique strategy that fits the company's budget, email marketing scale, and objective.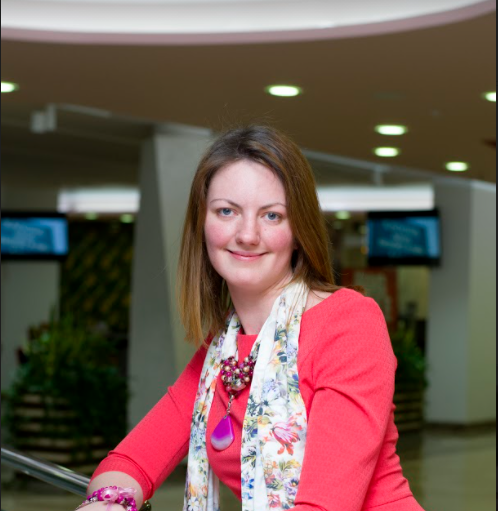 Email Marketing Tips for Delivery
23. Use double opt-in
How do your recipients get onto your email list? There are several ways to do this, including single opt-in, double opt-in, and pre-confirmed opt-in, to name a few. We highly recommend that you use a double opt-in method that requires recipients to click a box on your sign-up page and follow a link in your email that confirms that they meant to do that in the first place.
24. Send at a consistent cadence
Consistent sending volumes are crucial for maintaining a good reputation with ISPs. Sending 100 emails on Monday and 100,000 on Tuesday gives mixed signals. Was that 100,000-email campaign just a massive spam send? ISPs probably think so.
Breaking up your sending volumes to a consistent level shows ISPs it's just business as usual (and you're not a phisher or spammer). If you do end up sending high volumes of email, make sure you build up your amount gradually (known as warming up a new sending Internet Protocol or IP ). Send too many emails at one time, and ISPs will likely throttle your emails, which can delay the delivery time, frustrate your users, and likely cause a decrease in engagement.
25. Follow the rules: GDPR
The General Data Protection Act (GDPR) started to dominate email marketing conversations in 2018, and it will likely continue to do so. GDPR applies to the processing of subjects' personal data by any European Union (EU) or non-EU organization that provides goods or services to the EU or monitors the behavior of EU users. If you send email to European users, it's critical to understand the law and know if you need to make any changes to your program.
We're not here to replace legal advice, but you can check out our GDPR best practice guide for a deep dive into the law, implications, and tips for your email program. Finally, although GDPR applies to the EU, following the law for everyone is just a good practice for email marketing in general.
26. Know how many IP addresses you need
An IP address is a unique number block that identifies a device using the IP to communicate over a certain network. When it comes to your email, your IP address behavior affects your sender reputation and how ISPs judge your sending patterns.
Most ESPs provide the option to send email on a shared IP pool or a dedicated IP address. When you send from a dedicated IP address, you are the sole sender and your reputation (and how it affects your deliverability) is yours and yours alone.
If you send both transactional and marketing email, it's a good idea to separate those 2 streams of email. Because transactional email is crucial and requested by your user, don't risk that delivery by combining it with the reputation of your marketing emails (which typically has a much lower engagement).
27. Stay up to date with the latest email marketing guides and resources
Email has been around for a long time, but that doesn't mean this communication channel doesn't change. Best practices emerge, regulations evolve, and email marketing tips ebb and flow. However, keeping up with all the nitty-gritty changes in email can be a challenge.
Well, if you don't have a partner like us, that is. We eat, breathe, and sleep email for you. Every year, we publish email marketing guides and email marketing resources with the updated information you need to keep sending stellar campaigns.
Sources:
https://instapage.com/blog/email-marketing-optimization
https://www.sendx.io/blog/email-marketing-optimization
https://sendgrid.com/resource/email-marketing-best-practices-tips/
Email optimization
These are the most obvious statistics for measuring campaign engagement, as they indicate how well your subject lines and campaign content resonates with a particular list. But it's important to consider how your open and click through rates compare to other companies in your industry—otherwise you're looking at your statistics in a vacuum.
Email marketing strategy and tips for successful campaigns
The first email, sent by Ray Tomlinson in 1971 or 1978 depending on your source, marked the beginning of the modern communication era. The message was nothing special, a series of numbers and letters that looked more like a password than a message, but its significance was profound.
Gary Thuerk, a Marketing Manager at Digital Equipment Corp, sent the first commercial email years later, where the message reached a list of email addresses. And voila, email marketing was born. There were only a few hundred people on the list, but that was enough for Thuerk to claim the mantle, "Father of Spam."
"The biggest benefit of Mailchimp's email builder is that it's easy to use. From quickly loading in our color palette and our brand font, we can make emails look and feel like an extension of our website very easily."
4. Plan ahead for special days
If you give away everything in your subject line, then a recipient has no particular reason to open your email. But holding back some information while providing enough to draw them in can lead to a serious boost in your open rate.
Marketing automation is a powerful tool at the hands of modern email marketers. If you want to automate time-consuming tasks while nurturing your subscribers, you need a smart drip campaign to convince them to act. All this, without being spammy.
The first email in the sequence can contain a discount for the first order. With the next one, you could incentivize them to join your loyalty program. Finally, the third email can introduce your team, aka the people behind the brand. In this way, you promote your brand image and humanize your brand.
9. Use high-quality visuals
As they say, "a picture is worth a thousand words", so your emails need to incorporate stunning and eye-pleasing visuals. It goes without saying that your visuals must be high-quality and aligned with your brand (in terms of colors, style).
The main aim of visuals is to "reinforce" your email copy and create an emotional connection with your subscribers. GIFs are also an option to be considered, however, be extra cautious as they tend to impact the tone of your email and they aren't always relevant.
Finally, be sure to include ALT text in your images since it not only helps people with visual impairments but can also be life-saving in case the HTML does not render. Relevant text will be in the place of the blocked images and this might encourage subscribers to enable them and engage with the email as originally intended.
10 Strategies for Email Marketing Success
1. Never buy email lists
2. Use double opt-in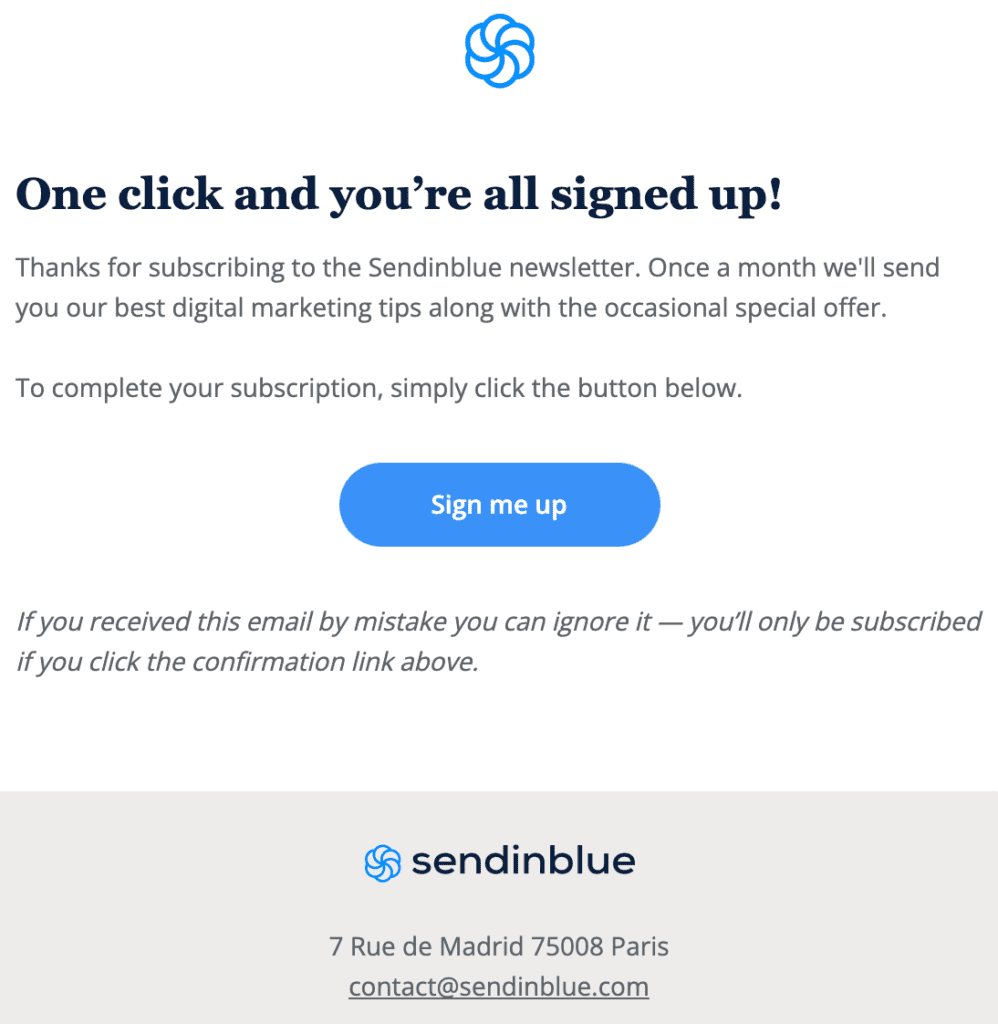 3. Segment your mailing list
Typically, contact lists are segmented by demographic information like age and location as well as customer information like lead score and purchase history. (This is where having a sales CRM that works with your email marketing tool comes in handy.)
4. Personalization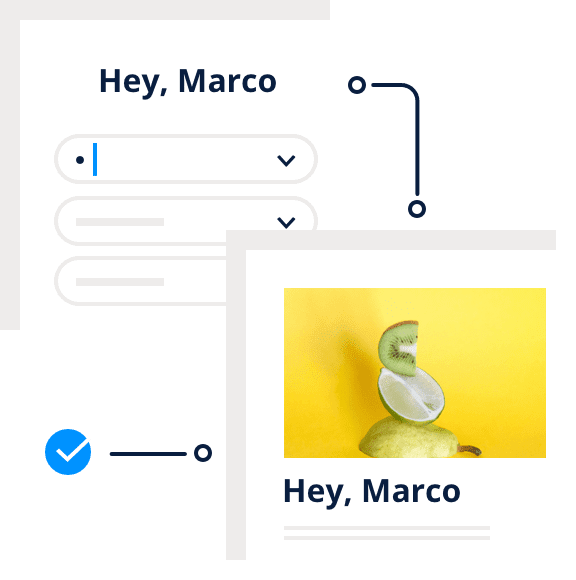 5. Optimize your email subject line, sender name, and preview text
Email subject line

Sender name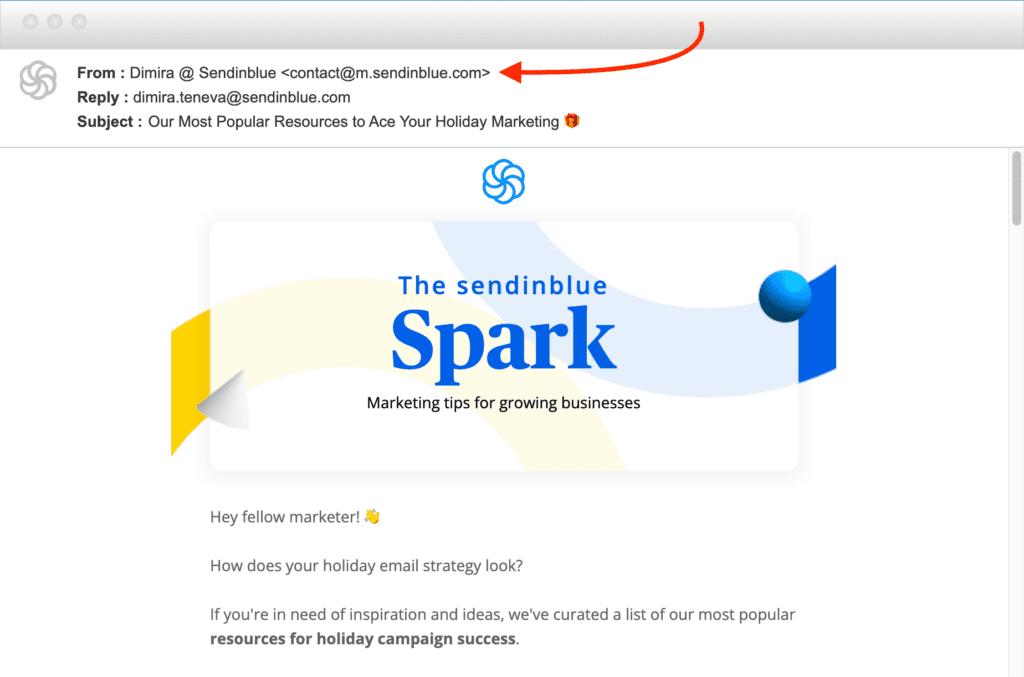 Preheader/preview text
6. A/B test your email marketing content
7. Optimize email deliverability
When all goes according to plan, the email makes it past the spam filters and arrives at its destination. When deliverability is compromised, the email lands in the spam folder or, worse, your sender IP is blocklisted by the ISP. 😱
8. Clean your email list regularly
Got subscribers who've dropped off the radar? If someone hasn't engaged with your emails in at least six months, send a reactivation campaign or even ask for a second opt-in. See if you can get them interested again.
9. Keep track of email marketing metrics
10. Scale with autoresponders and email automation
Armed with the right email automation software, you can go one step further and set up complex email automation sequences using if/then/else logic. This kind of email series is highly effective for lead nurturing and lead scoring.
Sources:
https://mailchimp.com/email-marketing/
https://moosend.com/blog/email-marketing-best-practices/
https://www.sendinblue.com/blog/what-is-email-marketing/